Introduction:
We designed the Lurepink Agent Programs with the goal of building a community of people who like Lurepink. We need your support, knowledge, and contributions to match our resources, ideas, and skills. We believe that together we can create a tasteful, convenient, and exciting place to visit and be part of both online and offline stores.
Developing anything worthwhile requires effort, devotion, and hard work. Everyone has to work hard for a living and we don't want to cut into your personal time, rather we want to challenge your current job, and offer you the chance to make a large profit simply and quickly.
We would like to invite you to be an agent and earn money through our Agent programs.
The Lurepink brand is built on quality and customer satisfaction. Superior quality materials and attention to detail ensure whisper quiet products that are discreet and deliver deep, rumbly vibrations. All Lurepink products are body-safe — made without phthalates, latex or BPA. They are non-porous and easy to clean and care for. Lurepink products are rechargeable, to help keep disposable batteries out of landfills.
Our Agent Programs help expand Lurepink brand awareness, bring new customers into the market. We will work closely with you to provide everything you need to maximize success. Highlights of our program include:
Free shipping.
Free samples for review.
Fast delivery from the CA warehouse.
30-days return, 1-year replacement.
Keep inventory for you.
High commission.
Extra bonus.
We are  the best in the business and looking for Agents that share our values. Do you offer an authentic voice, and/or expertise in online or offline store sales? If so, we want hear from you.
Drop Shipping Services for you, no more distributors, no more mid-brokers, you get the Lurepink products from the manufacturer directly with the most reasonable price, best quality and support.
Are you a retailer? Distributor? Online store? All are good, to become a wholesale customer from party planner, expo organizer or store owner, our 30,000 sq. ft. warehouse in CA will accommodate all of the large or small business.
7×24 Service.
Free and Fast Shipping.
Annual Purchasing Discount.
Support Your Promotion or Party etc..
30 Days Return, 1-Year Replacement Warranty.
Sign up and sign in simply, to order online efficiently at
www.lurepink.com
,
track the package till you get the products.
Another way is to send email to info@lurepink.com to place the order.
For Drop Shipping Wholesalers, to inquiry info@lurepink.com.
Spend and Save Program. The more you spend, the more you save, the discount is determined by order volume on a case by case basis, we would be happy to negotiate a deeper discount as order volume increases.
Credit Card
It is possible to pay with credit card at Wholesale Sex Toys. We accept Visa and MasterCard. Credit card details can be entered safely in our secured online payment environment.
Advantages of paying by credit card
The payment is always secure.
Credit card purchases are insured.
Simple and safe to use.
PayPal
PayPal is a safe and secure way to make international payments online. All of our wholesale clients and drop shipping wholesalers with a PayPal account can use service to make payments to Lurepink. No additional transaction fee applies when you make a payment with PayPal.
Your own PayPal account
If you wish to pay with PayPal, you have to have a PayPal account. This PayPal account links a bank account number or credit card to your e-mail address. You can log in with your e-mail address and a self-chosen, secure password. Once you have made your payment with PayPal, you will receive an e-mail confirming all the transaction details.
Secure and discreet
PayPal is one of the safest ways to pay online and can be used across the globe.
Other ways:
Discover credit card.
American Express credit card.
Any payment issues, please email at

info@lurepink.com

.
FAQS:
When shopping online, completing your order or after receiving your order, you may have some questions. Here you will find answers to the questions most frequently asked by our clients.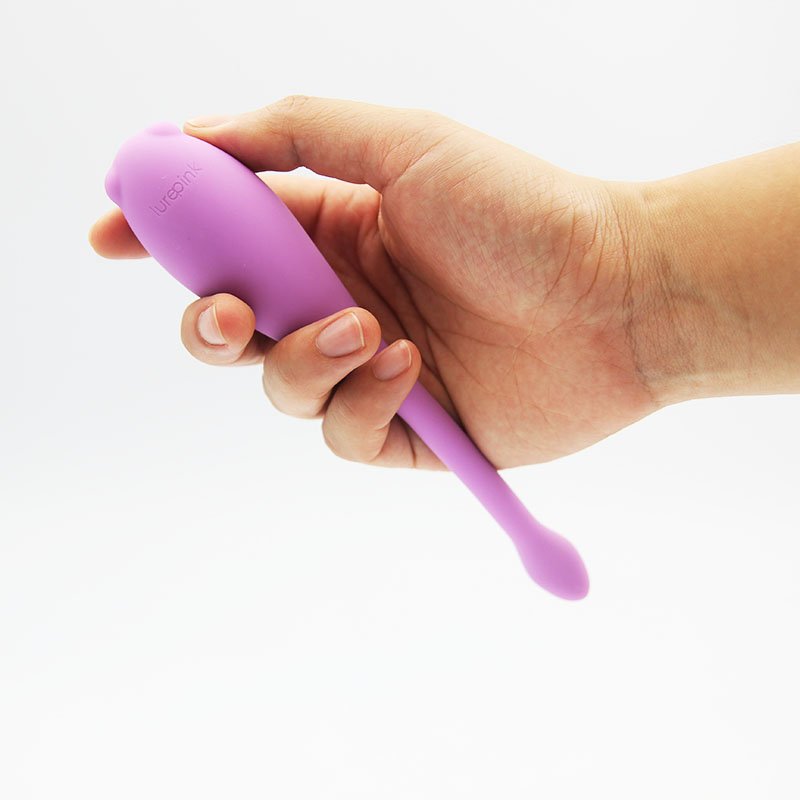 ¤ How do I sign up as a member?
Signing up for membership is easy; simply fill out the required information on the shopping cart pages after placing an order.
¤ What's your warranty?
30 days return, 1-year replacement warranty.
¤ What information do you collect when placing an order? Why?
We collect your email address for emailing you an order confirmation, we do not share your email address with any third parties that will send you unwanted or spam mail.
¤ Are these products safe for use? 
These products are sold for the intended use only; we are not responsible for any physical harm caused by any of the products sold herein.
¤ Will anyone be able to figure out what's in my package?
No, it will be the discreet package.
¤ Can I pay with PayPal?
Yes, click Checkout with PayPal at checkout.
¤ How do I ship to an address that isn't mine? 
When placing an order you can choose a different shipping address as your billing address on the shopping cart pages before checking out.
¤ Are children safe at Lurepink.com?
The products sold herein are intended for adults over the age of 18. We do not sell products for purchase by children. At the moment you register with lurepink.com, purchasing products from lurepink.com or providing information to lurepink.com, you assure lurepink.com that your are over the age of 18 and any information given to lurepink.com about a third party is from a third party over the age of 18.
¤ How do I sign up as a member? 
Signing up for membership is easy; simply fill out the required information on the shopping cart pages after placing an order.
¤ How do I get discounts on my future purchases? 
 Discount is determined by order volume on a case by case basis, email at info@lurepink.com for more information.
¤ Why didn't I receive a confirmation email?
Some computers do not accept our emails due to the nature of our business, please contact email at info@lurepink.com.
¤ What's the time of your customer service?
7×24, normally response within 24 hours.
¤ How do I know your site is safe to use?
Lurepink's computer experts make every possible effort to protect your credit card information and personal data by the strictest security standards in the industry to prevent hacking.
¤ How much is shipping?
As wholesale, it's free shipping within the continental United States, however there will be the shipping fee to Alaska, Hawaii and U.S. territories, please contact email at info@lurepink.com for more information.
¤ I do not live in the US, could i still be a wholesale customer?
Absolutely, however shipping fee and delivery time is different by different location, please contact email at info@lurepink.com before order if not the USA location.